Responsible Research Assessment Working Group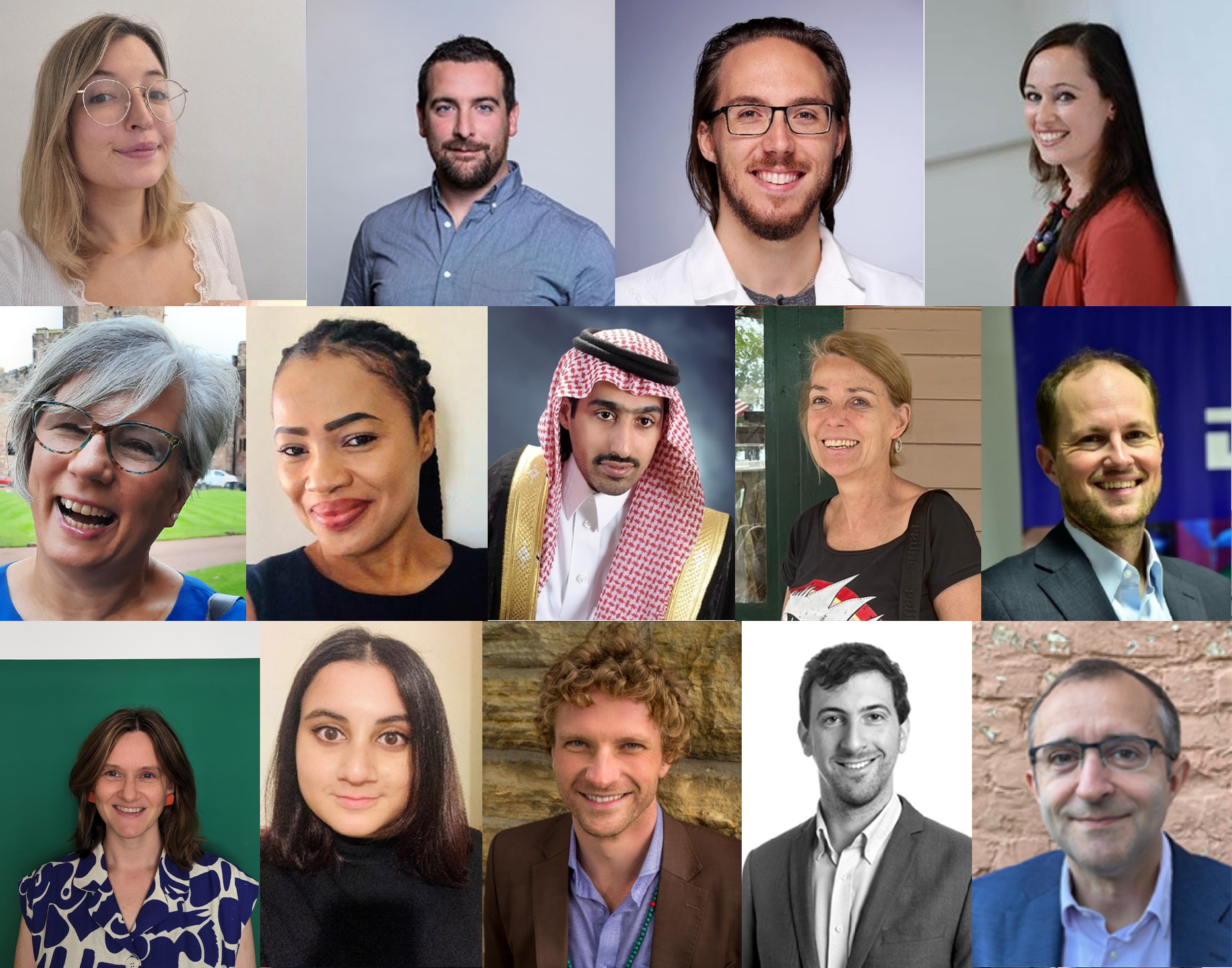 GRC RRA working group
The GRC Responsible Research Assessment (RRA) working group was established in September 2021 for the following key purposes:
to advocate for the importance of RRA; and
to provide guidance and support to participant organizations on embedding RRA in their practices, as well as in the organisations they fund.
The GRC RRA working group drives forward the dialogue between GRC participants, as well as designs and delivers actions that help and support GRC participants to implement RRA principles. There is clear appetite and need to move from statements to action; this working group helps to achieve this in a manner which is informed by global perspectives.
The group operates within the GRC structures, specifically presenting at the GRC Regional meetings and the Annual Meetings.
The group is co-chaired for an initial 2-year term by UK Research and Innovation (UKRI), United Kingdom, and King Abdulaziz City for Science and Technology (KACST), Saudi Arabia.
The co-chairing team was also recently joined by the Natural Sciences and Engineering Research Council of Canada (NSERC), Canada.
Background
In November 2020, UK Research and Innovation (UKRI) in collaboration with the National Research Foundation (NRF) in South Africa and the UK Forum for Responsible Research Metrics delivered a GRC Virtual Conference on Responsible Research Assessment (RRA). Conference content is available to re-watch on the GRC YouTube channel, here.
Prior to the conference the Research on Research Institute (RoRI) launched a working paper on 'The changing role of funders in responsible research assessment: progress, obstacles and the way ahead'. The paper sets out the state of play regarding RRA, exploring what RRA means and outlining existing principles and frameworks in the space. It also presents the findings from a survey of GRC participant organisations on their own RRA policies and practices carried out in September 2020.
At the GRC 9th Annual Meeting in May 2021, a Conference Summary Report was published and the GRC endorsed a Call to Action calling on participant organisations to embed existing RRA principles and take concrete action to incentivise and fulfil RRA ambitions.
The Call to Action calls on GRC participant organisations to support the adoption of RRA globally by developing a collective understanding of RRA, learning through collaboration, and sharing information and best practice.
The GRC Responsible Research Assessment (RRA) Action Plan was developed to assist in positioning the GRC as a leading voice on the promotion and implementation of RRA in the international research and innovation system, in order to build a diverse and inclusive research culture. It provides an overview of the groups vision and objectives and outlines the groups ambitions and planned outputs over the next few years.
Current RRA working group members are:
Americas
Alicia Juliana Kowaltowski
University of São Paulo/ São Paulo Research Foundation (FAPESP)
Brazil
Anh-Khoi Trinh
Natural Sciences and Engineering Research Council (NSERC)
Canada
Cynthia Veronica Jeppesen

National Scientific and Technical Research Council (CONICET)
Argentina

David O'Brien

Robert McLean
International Development Research Centre (IDRC)
Canada
Shawn McGuirk (Co-Chair)
Natural Sciences and Engineering Research Council (NSERC)
Canada
Asia-Pacific
Joanne Looyen
Ministry of Business, Innovation & Employment (MBIE)
New Zealand
LI Wencong
National Natural Science Foundation of China (NSFC)
China
Europe
Anne Cody
Health Research Board (HRB)
Ireland
Catriona Firth
UK Research and Innovation (UKRI)
United Kingdom
Claire Fraser (Co-Chair)
UK Research and Innovation (UKRI)
United Kingdom
Daisy Youlden
UK Research and Innovation (UKRI)
United Kingdom
James Morris
Science Europe
Europe
Jean-Emmanuel Faure
European Commission
Europe
Jenny Clarkin
Science Foundation Ireland (SFI)
Ireland
Matthias Kiesselbach
German Research Foundation (DFG)
Germany
Ruhena Begum
UK Research and Innovation (UKRI)
United Kingdom
Sean Sapcariu
Luxembourg National Research Fund
Luxembourg
Selcan Karabulut
Scientific and Technological Research Council of Turkey (TUBITAK)
Turkey
MENA
Mohammed Ahmad S.
Al-Shamsi (Co-Chair)
King Abdulaziz City for Science and Technology (KACST)
Saudi Arabia
Obaid Mohamed Al Saeedi
Ministry of Higher Education, Research and Innovation (MoHERI)
Oman
Sub-Saharan Africa
Dirce Madeira
Fundo Nacional de Investigação (FNI)
Mozambique
Nosisa Dube
National Research Foundation (NRF)
South Africa
Paulo Ochanga
Tanzania Commission for Science and Technology (COSTECH)
Tanzania
Past RRA working group members:
Bugwesa Zablon Katale
Tanzania Commission for Science and Technology (COSTECH)
Tanzania
Marte Qvenild
Research Council of Norway (RCN)
Norway
Muslum Guzel
The Scientific and Technological Research Council of Turkey (TÜBITAK)
Turkey
Noemie Aubert-Bonn
UK Research and Innovation (UKRI)
United Kingdom