Equality, Diversity, and Inclusion Working Group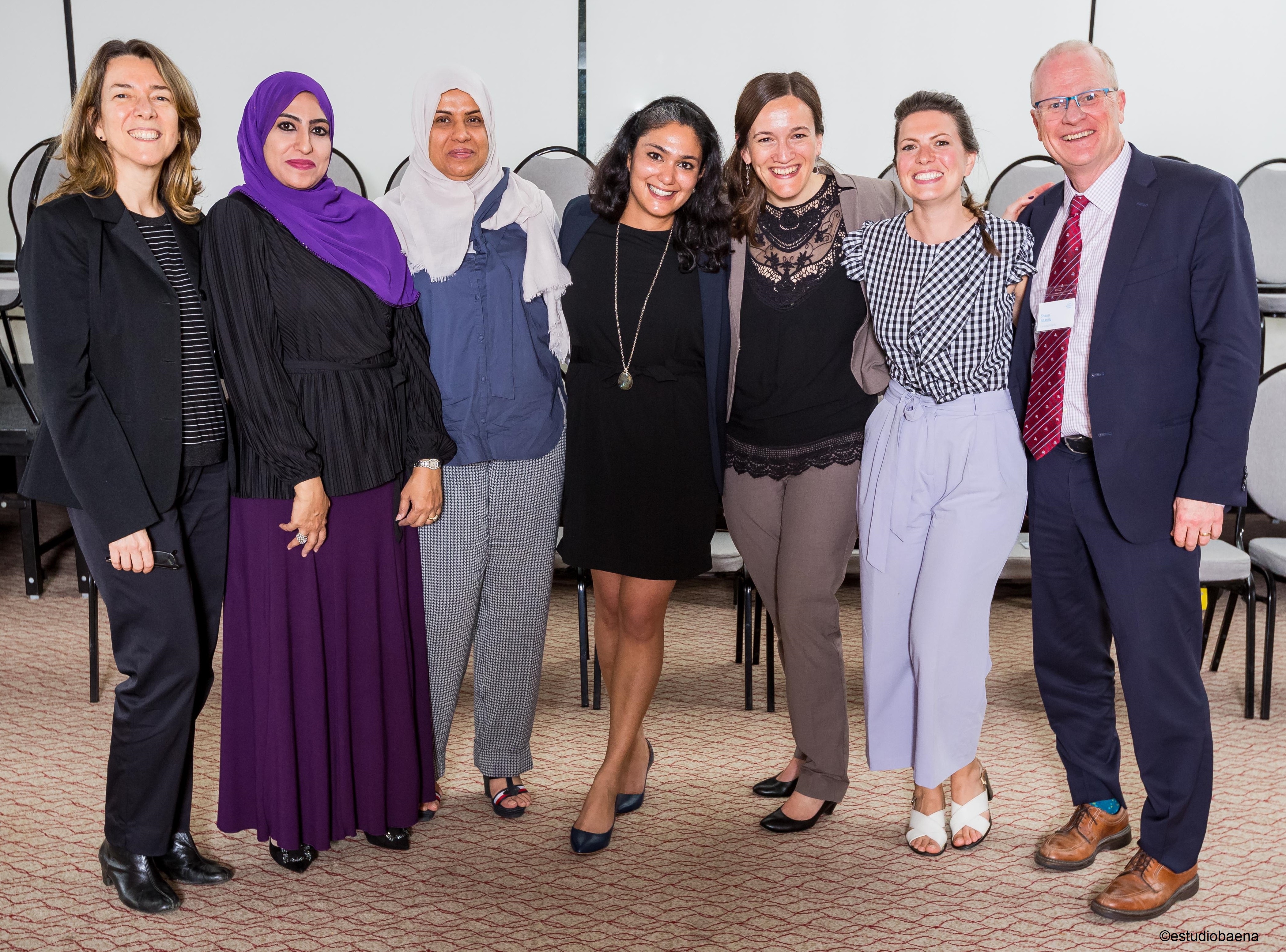 The EDI Working Group continues the work of the Gender Working Group formed in 2017 to contribute to implementing the Statement of Principles and Actions: Promoting the Equality and Status of Women in Research (endorsed in 2016). As of 2023, to accommodate the increased mandate, the Gender Working Group was renamed EDI Working Group. Accountable to the Executive Support Group, the group is guided, in its deliberations, activities, and strategic planning, by the idea that broadening participation and practicing inclusive analysis contributes to research and innovation. It promotes gender equality from an intersectional perspective, considering the overlapping of gender with other dimensions of inequality, such as race, ethnicity, socioeconomic status, disability, and geographical location. On that basis, the EDIWG is advancing the following initiatives.
Promoting the integration of an equity, diversity, and inclusion lens into the design of the GRC's vision for the next ten years, strategic planning, road map, and annual themes.

Striving to integrate relevant EDI considerations in GRC-developed programs, resources, and future work streams.

Working to build knowledge and provide strategic and transformative analysis and advice to the GRC and the member organizations on an ongoing basis.
In 2021, the EDI WG produced a seminal report underscoring the importance of collecting, analysing, and reporting gender-disaggregated data. This report marks the first aggregation of trends, practices, and experiences of GRC-participating organisations regarding gender-disaggregated data. It focuses on applications, review, and funding; the gender dimension in research; and data at the intersection of equality, diversity and inclusion.
The working group is composed of representatives from all the GRC regions nominated and supported by their respective GRC Heads of Research Councils. Working group members are the lead EDIWG champions in their respective GRC regions. The EDIWG may request additional expertise as necessary.
Current members are:
Americas
Ana Maria Fonseca de
Almeida (co-lead)

São Paulo Research Foundation (FAPESP)
Brazil

Anne Webb
Natural Sciences and Engineering Research Council (NSERC)
Canada
Catherina Dhooge
National Scientific and Technical Research Council (CONICET)
Argentina
Kara Hoover

National Science Foundation (NSF)
USA

Susana Celis
National Agency for Research and Development (ANID)
Chile
Asia-Pacific
Ajeng Arum Sari
National Research and Innovation Agency (BRIN)
Indonesia
Nicola Jenkin
Ministry of Business, Innovation and Employment (MBIE)
New Zealand
Thilina Kandanamulla
National Science Foundation (NSF)
Sri Lanka
Europe
Adrien Braem(co-lead)
Science Europe
Europe
Eva Reichwein
German Research Foundation (DFG)
Germany
Nia Glover
UK Research and Innovation (UKRI)
United Kingdom
MENA
Maha M. Khayyat
King Abdulaziz City for Science and Technology (KACST)
Saudi Arabia
Maryam Al Nabhani
The Research Council (TRC)
Oman
Sadim Jawhar
National Research Fund (QNRF)
Qatar
Sub-Saharan Africa
Dorothy Ngila
National Research Foundation (NRF)
South Africa
Nsama Mataka
National Science and Technology Council (NSTC)
Zambia
---
COVID-19 NOTE: The GRC EDI Working Group (previously Gender Working Group) acknowledges that taking the diversity of the researcher pool into consideration while thinking about policies to accommodate the myriad of situations generated by COVID- 19 requires access to good-quality information. Therefore, the EDIWG would like to take this opportunity to present to GRC participating organisations a set of questions to consider in the early stages of formulating strategies, policies, actions and in dialogues with the research workforce along with examples of initiatives underway in GRC participating organisations in response to some of these situations.
The working group has also compiled a list of EDI-informed measures taken by GRC participating organisations to address COVID-19 effects on researchers – here.