The third Annual Global Meeting was hosted jointly by China and Canada on 26-28 May 2014 in Beijing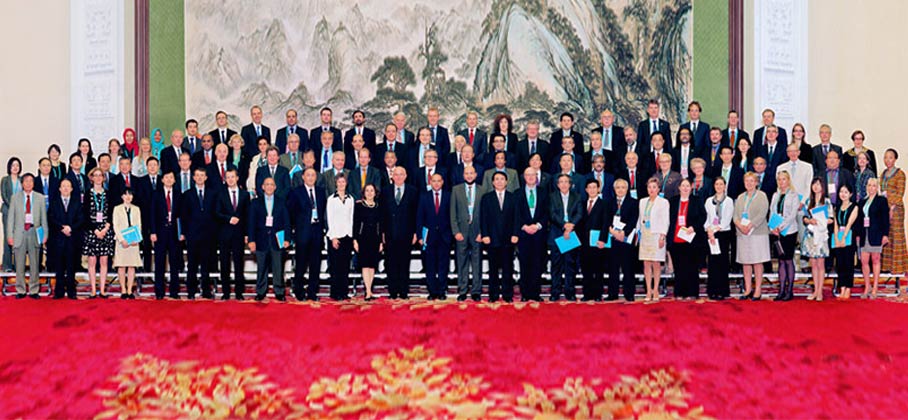 The Premier of the State Council of the People's Republic of China, H.E. Li Keqiang, gave an Address at the Opening Ceremony which was held in the Great Hall of the People.
During the Meeting, the Participants endorsed a high-level Statement of Principles and Actions for Shaping the Future: Supporting the Next Generation of Researchers. The Statement was developed through a global consultative process at five Regional Meetings held around the world. These Regional Meetings included over 100 different research funding and research performing organizations, as well as other stakeholder groups.
The participants also discussed the implementation of the GRC Action Plan on Open Access for Publications. The Action Plan is not prescriptive, but rather includes a range of activities by which GRC participant organizations can foster the open exchange of research results. Over 60 organizations responded to a survey request enquiring about ongoing national and organizational activities related to Open Access.