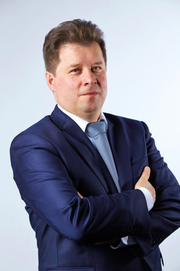 Dr Marc Schiltz – President
Science Europe
Dr Schiltz was appointed Secretary General of the Luxembourg National Research Fund (FNR) in 2011.
Since November 2017, Dr Schiltz is also President of Science Europe, an association of major European research funding and research performing organisations.
Dr Schiltz is also the Chairman of cOAlition S and the Luxembourg Agency for Research Integrity.
Dr Schiltz holds a PhD in Crystallography (Physics) from the University of Paris-Sud and an executive MBA from INSEAD.
Dr Schiltz has been active in research and higher education for more than 20 years in several European countries and is a recognised scientist in his field of expertise. He has developed a thorough expertise in strategic research management and organisation. Under his leadership, the FNR has significantly contributed to strengthen the quality and impact of the Luxembourg research system and to build bridges with the private sector and the international scientific community.